custom snap on veneers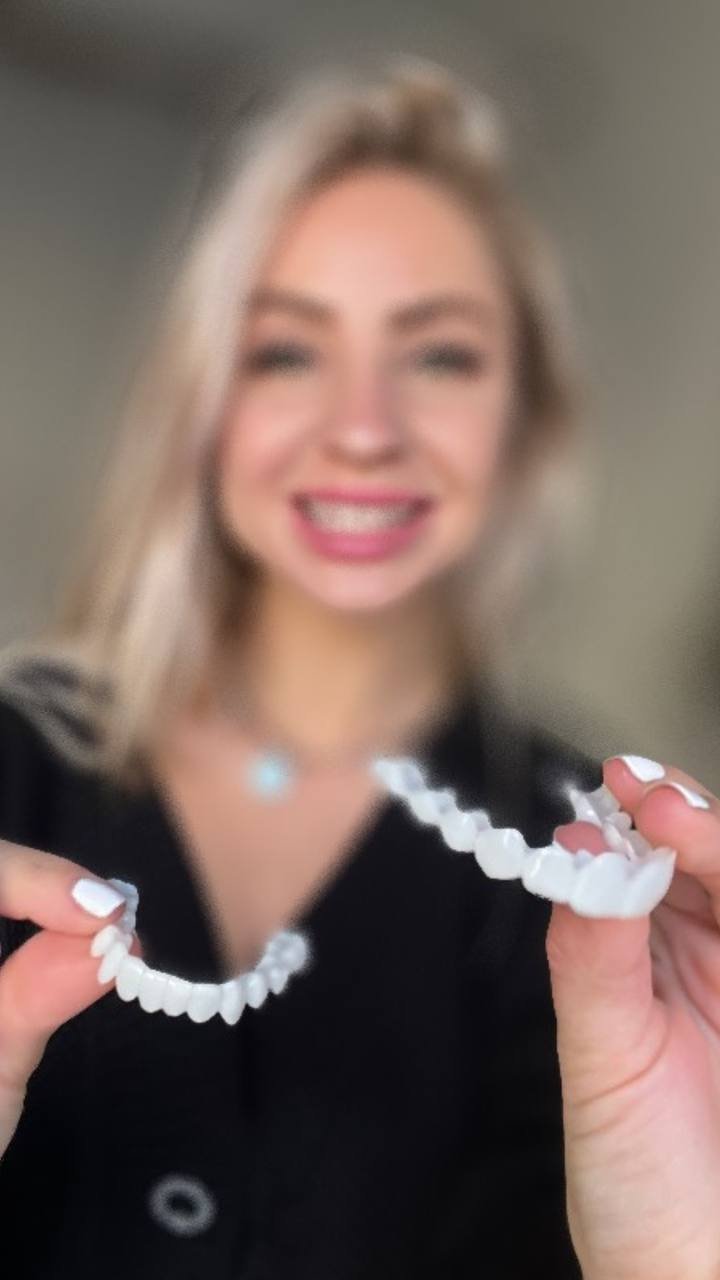 best snap on veneers for missing teeth
Snap on veneers is Different from Dental Veneers
Dental veneers is the traditional way to get new smile to fix any deformity in your teeth or smile. Dental veneers will do the job and give you a pretty smile yet you have to pay a lot of money and make a lot of dental visits.
Yet there is a quicker and cheaper option giving you same results with no harm nor pain, your natural teeth will be untouched and you will never leave your home to get Pioneers Veneers snap on veneers.
You can order your snap on veneers online from our website where you will get an impression kit so you can take impression kit for yourself at home and send it back to us so we can make you your pioneers veneers removable veneers and send it back to you.
These fake teeth can hide how your teeth look like without going through a lot of procedures and steps. Also you will not have to spend thousands of dollars to get your Pioneers Veneers Snap on veneers.
We would like to get our readers more information about Snap on veneers generally and to get more specific info about Pioneers Veneers
What are Snap on veneers ?
Snap on veneers are removable veneers that are also called Clip on veneers or Press on veneers that you can take them off or put them on whenever you like, they can change teeth look and hide any stains or broken or missing teeth in seconds, it is the easiest option in dentistry to get perfect smile with zero pain and zero effort.
Are these snap on veneers efficient and Cost effective?
Yes, Snap on veneers literally snaps on your teeth, it engages each undercut of each tooth which makes it very stable to your teeth and never can fall down while talking or even singing.
natural looking snap on veneers
You can use Snap on veneers with your daily routine missions, you can drink using it all kinds of drinks but you can never eat with it and we never recommend eating with your Snap on veneers, It will be broken into pieces , You can eat with your snap on veneers Only soft food like cake and ice-creams.
How much does Pioneers veneers Snap on veneers Cost?
Usually snap on veneers cost average from 500-650 Dollars and it vary from a company to another, and Snap on veneers are cost effective if compared to fixed dental veneers that will cost 1000-2000 Dollars per tooth and not mentioning the dental visits to your dentist and dental office and going through painful procedures.
Are Snap on veneers Safe to natural teeth?
Yes, Snap on veneers are very safe, Snap on veneers are the most safe solution to hide any teeth problems on the planet, Your natural teeth are untouched and your precious teeth enamel is also untouched, If compared to fixed dental veneers, Fixed dental veneers need reduction to your teeth and enamel which is permanent and it is a One way trip, you have to live with your Fixed dental veneers for the rest of your life if you chose to go for this option.
And that is not the case if you chose snap on veneers where you are free to put them on or take them off whenever you like and that explains why Snap on veneers are the safest option.
Why some dentists claim that Snap on veneers are unsafe?
Unsafety in that case is not related to Snap on veneers, Snap on veneers are zero risk to your natural teeth, Unsafety is related to leaving your teeth without proper treatment or diagnosis For example if you have a cavity or broken tooth and you left it untreated for years and you used snap on veneers which will do an amazing job in hiding the broken tooth or the cavity in your tooth, But it will not treat the broken tooth or cavitated tooth. And for sure leaving your tooth untreated is unsafe and it may lead to pulp exposure and sometimes it may lead to unrestorable teeth.
snap-on veneers for missing teeth
Yet the Snap on veneers as a product do has zero risk or harm to your natural teeth while leaving your natural teeth untreated is the risk, but this risk has nothing to do with the Snap on veneers.